Outdoor bathrooms are a great way to enjoy the outdoors while still being able to use the bathroom, especially one that you've gotten some Top Plumbing Services in Thousand Oaks, CA to install the piping for. An outhouse's ease of installation, and practical value make them perfect for everyone with the space and need for one.
But how should you style your outhouse bathroom? And if you have plans to build an outhouse, what factors do you need to keep in mind? Let's explore some interior design ideas that can help you to decorate the outhouse of your dreams.
Pick a color scheme
When selecting a color palette for an outhouse bathroom, it is important to keep in mind the effect that the colors will have on the occupants. Cool colors, such as blues and greens, can be calming and help to create a relaxing atmosphere.
Warm colors, such as reds and oranges, can be energizing and help to create a more cheerful space. No matter what color scheme is chosen, it is important to make sure that all of the colors work together harmoniously.
A mismatched color palette can be jarring and can make the bathroom feel uncomfortable. It is also important to choose colors that will be easy to maintain, as outhouse bathrooms can often be messy.
Not sure where to begin? You can find some fantastic outhouse ideas on websites like Pinterest. You can also check out the outhouse hashtag on Instagram for inspiration.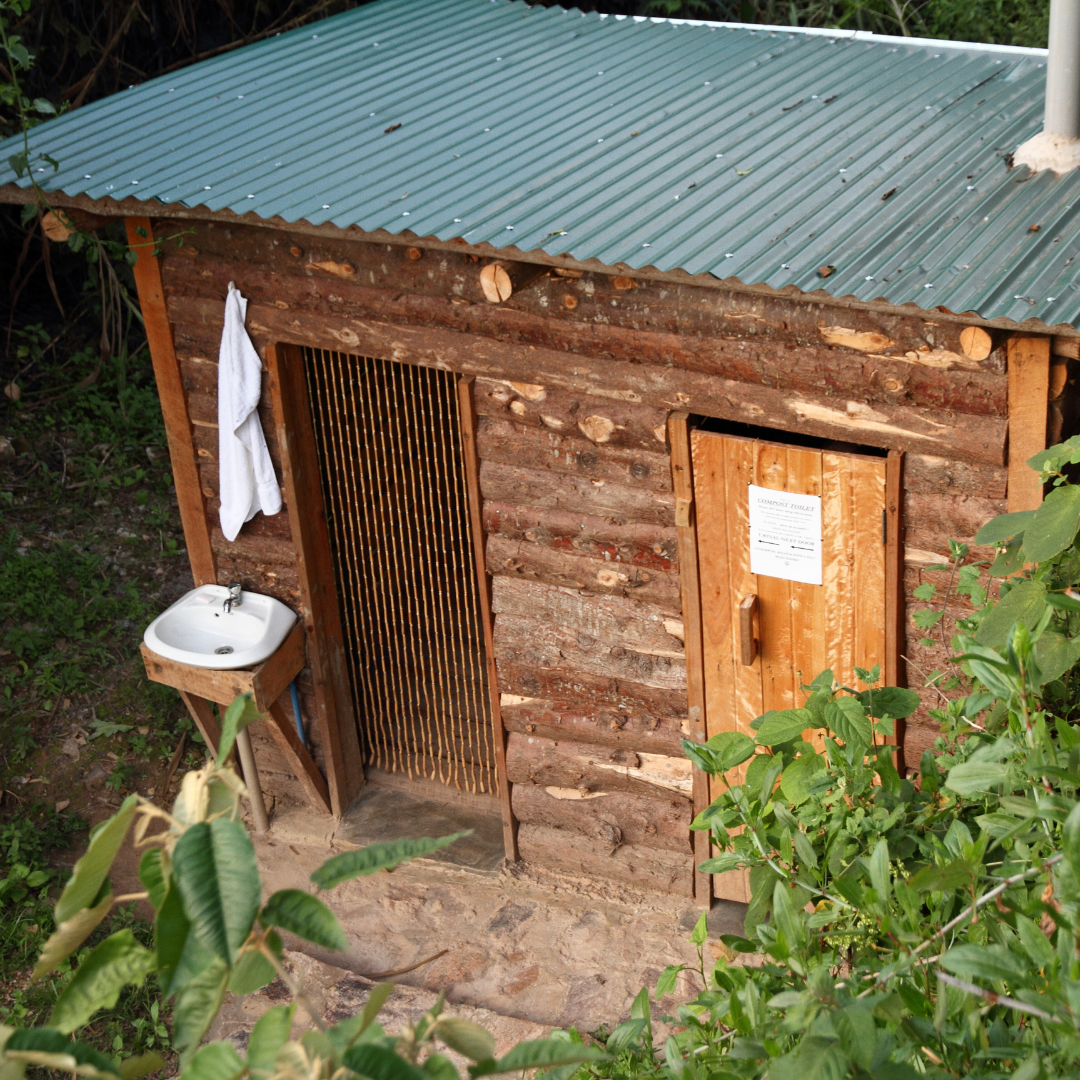 Choose the right furniture
When furnishing an outhouse bathroom, it is important to choose pieces that are both practical and stylish. A toilet, sink, and countertop are all must-haves, and you may need to contact Z PLUMBERZ of Greater Boston or your local plumber for installing them.
If you have the room, a shower can also be a useful addition, along with storage space for toiletries. Just be sure to invest in an outhouse shower curtain to guarantee total privacy when washing.
Related: How To Build An Outhouse In The Backyard
Outhouse accessories
When it comes to accessorizing your outhouse, there are a few key things to keep in mind. First, consider the style you want to maintain. If you have a traditional or rustic style, opt for bathroom accessories that will match those aesthetics. Furthermore, if your home has a more modern look, choose accessories that reflect that style.
For example, even if you have a composting toilet, you can still install a glossy white toilet seat to make a simple outhouse more appealing. A matching toilet paper dispenser, hand soap pump, and hand towel rail can help to keep your outhouse consistent.
Secondly, think about how you will be using your outhouse. If you plan to use it yourself regularly, ensure that it is fit for purpose. Or, if you plan to use it as a guest bathroom, try to select accessories that tie in with the rest of your house and will make it more comfortable and inviting. Similarly, if you already have a garden shed or a storage shed, you can keep it consistent with your existing designs.
You should also make sure the accessories you choose are durable and weatherproof. Outdoor rugs, for example, should be able to withstand rain and snow and should be easy to clean. Additionally, any art prints should be framed in moisture-resistant frames made from painted wood, metal, or plastic. You could also keep some scented candles or incense sticks in your bathroom to keep it smelling nice throughout the day. If you're planning to buy one of those incense stick holders, check sites like https://serp.co/best/incense-waterfall/ or other similar websites.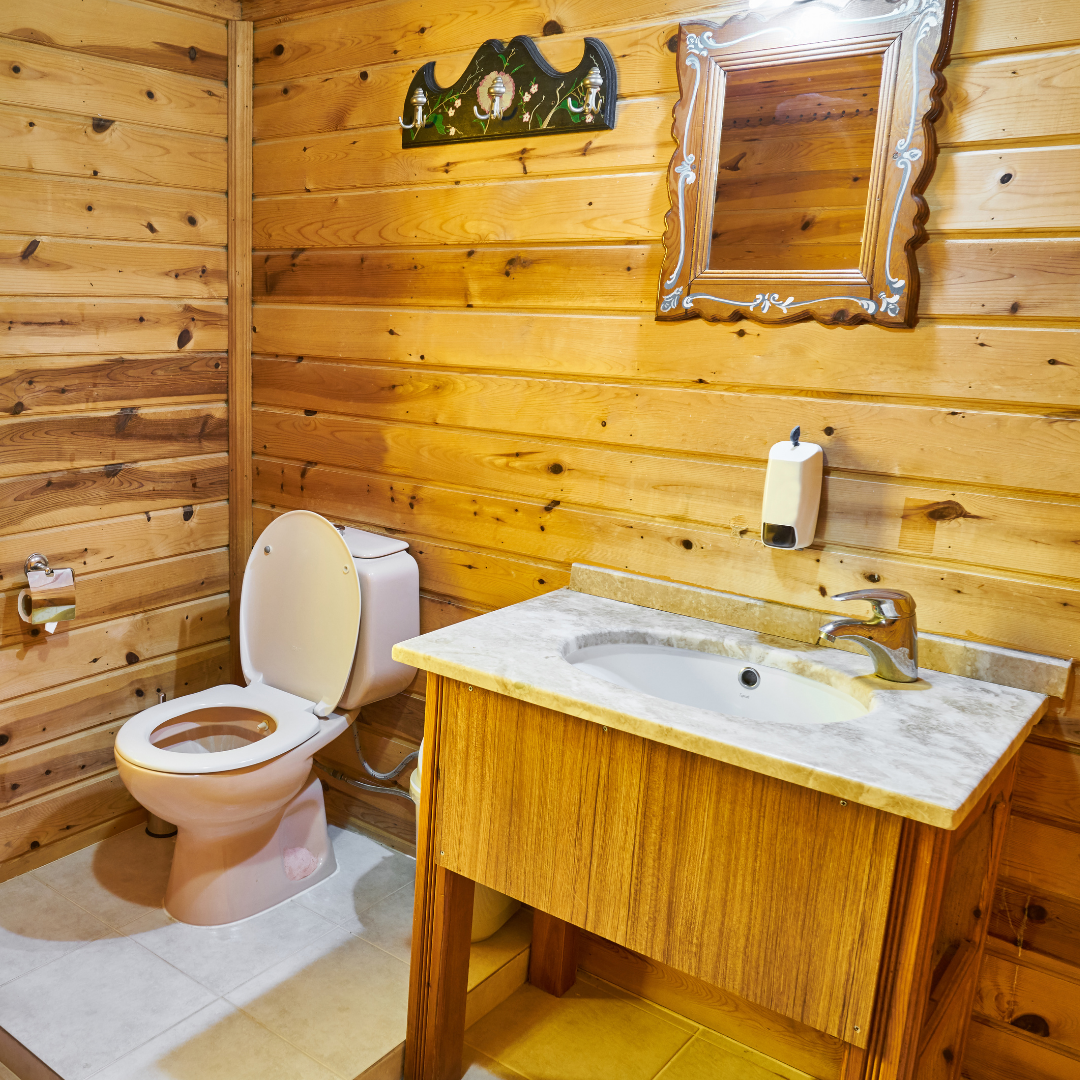 Cost-efficient lighting
Another important factor to consider when decorating your outdoor space is the lighting. Lighting should play a vital part in your outhouse plans. Make sure you have plenty of lightbulbs and fixtures that can stand up to the elements.
Outhouse lighting can be connected to your mains electric or battery powered. You might even wish to invest in some solar lights to keep the path to your outhouse lit on dark nights.
Outhouse bathroom lights come in lots of different shapes and sizes but there are three main types of bathroom lights: recessed lights, sconces, and miniature chandeliers.
Recessed lights are the most popular type of bathroom light because they are efficient and save space. Sconces are a great option if you want to add some character to your outhouse, while mini chandeliers can add a luxurious feel to a more modern outhouse.
Outhouse design themes
When it comes to bathroom design, there are several different themes that you can choose from. Some popular themes include beach, spa, and rustic. No matter what theme you choose, be sure to keep the space bright and airy. You can achieve this by using light colors and accessories.
Outhouses are a fantastic indoor-outdoor living solution
Now that you know a little bit more about the different types of bathroom outhouses and how to decorate them, what kind will work best for your needs? If you're looking for an outdoor bathroom that is both functional and stylish, a traditional wooden outhouse could be the perfect addition to your yard. There's this open concept when it comes to houses which can be applied to the bathrooms as well. Although this may be a controversial design for some homeowners, if executed properly, it has the potential to be quite beautiful.
These structures can be built in a variety of ways and are perfect for anyone who wants to enjoy the freedom of an extra bathroom facility. Do you have an outhouse at home? How have you decorated your outhouse? Get in touch and let us know.